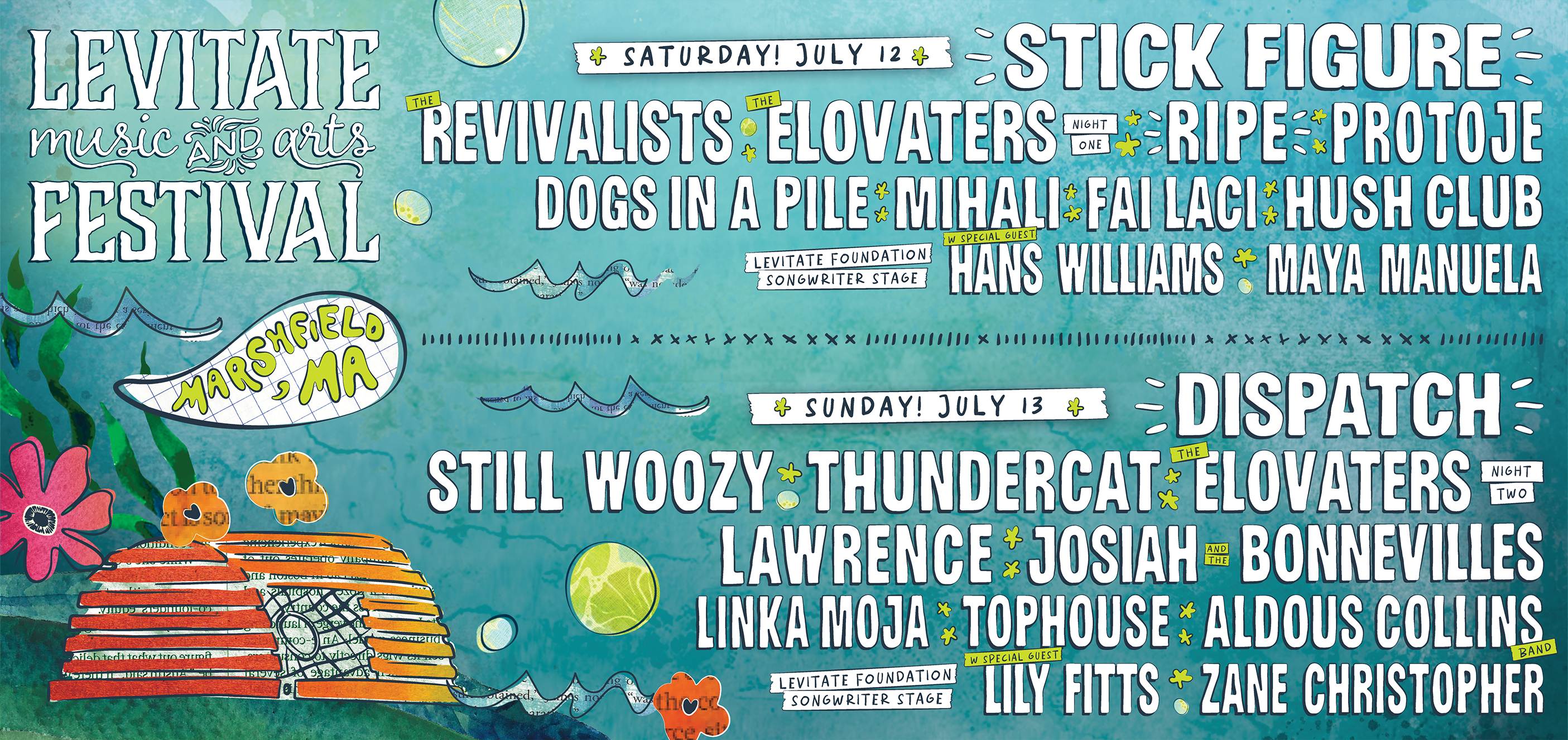 Levitate Music Festival Tickets
All Ages
Friday, July 8, 2022 -
Sunday, July 10, 2022
Show at 12:30PM
Join Waitlist
: Missed out on tickets? Click
HERE
to visit the official waitlist.
Return Tickets:
Can't make it to the festival anymore? Click
HERE
to list your tickets on our official fan to fan ticket exchange. If there is demand for your ticket, another fan will be able to buy it from you.
Levitate Music & Arts Festival is three full days of music and arts at the historic Marshfield Fairgrounds, just 30 minutes south of Boston. We are very proud to unveil to you the 9th rendition of the music + art lovechild that was born out of our surf shop basement and has grown into the Northeast's largest, most unique music and arts festival!
THANK YOU for your ongoing support and for continuing to be part of such a rare and special event bringing world class music & art to our community! It's amazing to be a homegrown company and event in this wild world. It wouldn't be possible without the tremendous community support from you all! Please help us spread the word and share with your friends and family.
FESTIVAL TICKET CHARITY 1% of all revenues are being donated to the Levitate Foundation to support youth, arts, and conservation in the communities in which we operate – please consider matching this donation at checkout!
KEEP IT GREEN! Join Levitate as we green our event and your festival experience! Just a few ideas - carpool to LMF, use a refillable water bottle, purchase a steel beer pint, pledge to not use single-use plastic straws and plastic bags. Learn more about our efforts HERE.
CAMPING & SHUTTLES Off-site campsites and shuttle passes available soon! More information HERE
VOLUNTEERS, VENDORS, AND INTERNS Look no further! Click HERE to learn more about how to get involved as a volunteer or intern, and click HERE to apply as a vendor.
FESTIVAL FAQs Got questions? We have answers! Click HERE to contact us.
REFUND POLICY Rain or Shine. No Refunds, No Exceptions. Non-Transferable. Lineup subject to change.